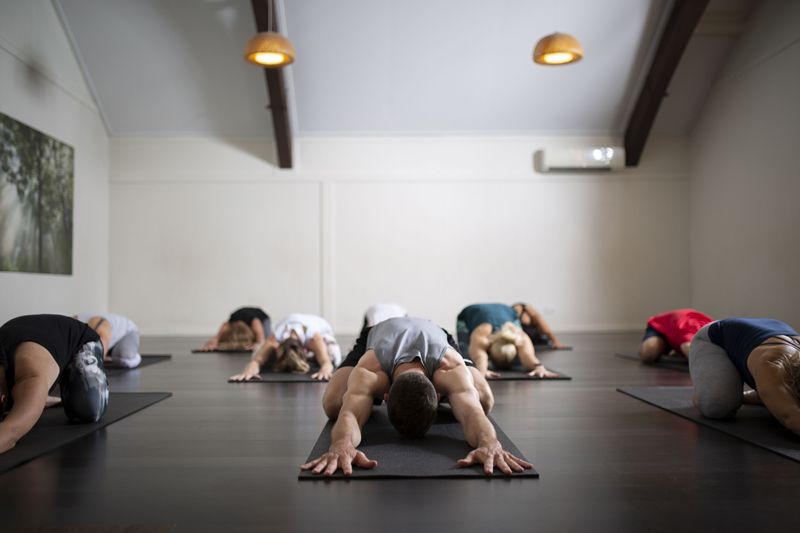 Cultivate Calm from the comfort of your home with this selection of Yin Yoga classes.
Perfect for days you don't feel like doing much, Yin Yoga will help you to relax the body and calm the mind.
You don't need any props, you can do these classes with a pillow, book and a rolled-up towel.
Heart Yin with Monica
Yin Yoga for Grief with Monica
Unwind with Dee
Grounding Earth Yin with Nic
Upper Body Yin with Cat
Lower Body Yin with Cat
BONUS:
You can download your 6 Yin Yoga classes onto your computer to watch anytime, regardless of your internet connection.
Let's put your mind at ease. Check out these FAQs.
No.
You can improvise by using cushions or a rolled-up towel as a bolster and you can use books instead of a block.
You can download these videos to your computer and they are yours to keep.
Otherwise you can stream these videos for 12 months.
If you already had a regular yoga practice, check with your Doctor of you can continue. If you haven't done any yoga before becoming pregnant, then Yin Yoga is not suitable, and you're best seeking our specialised prenatal yoga classes.
You will need to modify the poses and practise with consideration for your growing baby. Make sure you have lots of pillows and cushions for support.
Things to avoid:
Twisting poses
Lying flat on your back (use a cushion to prop your head up)
Lying on your right side
Lying on your belly after the first trimester (use a cushion under your hips)
Overstretching. Your body naturally becomes more flexible as it prepares for pregnancy, make sure you don't overstretch and do permanent damage to your ligaments and tendons.
Slow down with Yin
Your card will be charged a one-off amount of A$30 (A$30 + 10% GST if located in Australia) and you'll receive instant access to your Yin classes.