Imagine feeling clear, calm and content…
Together we will:
Learn to meditate
Practice daily
Get support to make it a habit
What makes this course different from apps and other courses are the live daily practice sessions.
Daily practice with support and accountability from Monica will help you embed your habit into your subconscious mind so that it will stick.
Because learning a new skill is one thing, making it a daily habit requires repetition, accountability and support.
Being calm makes us better at everything.
A calm mind makes life easier. We think better, are more creative, and make better decisions with a clear head.
Learning how to keep calm during uncertain times is the ultimate life hack that will give us the mental edge at work, create more connections in our relationships and helps us to feel better about ourselves.
This course won't just teach you to meditate. It will teach you how the mind works, how to calm it down, overcome resistance, and create habits that stick.
Why start a Meditation Habit?
Thinking better and feeling better starts with our daily habits. Meditation isn't about sitting still and stopping ourselves from thinking.
Meditation is a tool that makes life easier.
If you want to:
feel calm instead of overreacting

become present and grounded
then join the Meditation Habit.
We practise meditation to get better at life.
The Meditation Habit is for you if:
You want to make peace with your mind

You want to perform better at work

You want to be more present in you relationships

You want to be more resilient

You want to reduce anxiety and overwhelm

You're curious about Meditation but you've never tried it before

You've tried Meditation before but can't make it stick

You use Meditation apps but want to learn to be self-sufficient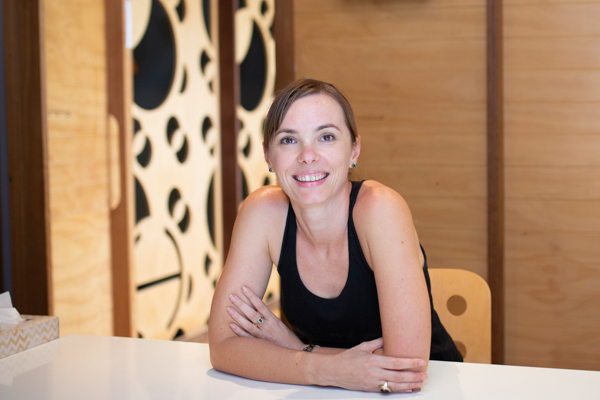 Hello Friend,
If you're reading this, you're probably looking for answers. I know how that feels.
Before I discovered meditation, my mind was a whirlwind, and I was lost in my head. I thought it was just me that had a mind that wouldn't stop thinking. I thought I was the only one who couldn't quiet my mind.
When I studied meditation, I came to realise that there is nothing wrong with thinking. That thinking is a sign of life. Meditation gives us the tools to step back from our thoughts and find some mental space.
I believe that our mind is our greatest asset and that if we look after our mind, it will look after us. Our mind can be our friend or our enemy, but it's up to us to learn how to befriend our minds.
I'm not a strict or dogmatic teacher. You don't have to sit cross-legged or go vegetarian to meditate. I'm relaxed and easy-going and can help you make sense of how your mind works.
There is an alternative to stress and anxiety, but it requires us to do something different. Changing our habits can be scary for our ego and subconscious mind, which is why it helps to get support and accountability so that when resistance strikes (and it will), you have the support to overcome it.
You can learn meditation from books and the internet, but meditating in a group container will help you achieve your goals faster, just like a rising tide lifts all boats.
If you're looking to make peace with your mind, then join me on this 6-week adventure.
Your future self will thank you for it.

42 Days to Create a Meditation Habit
Habits are formed through repetition and reinforcement. Practice daily with us and you will have a daily Meditation Habit.
The Format
Daily 30 min practice sessions live and online using Zoom:  20 min of Breathwork and Meditation and 10 min of theory.
The daily sessions are at 6.30 am Brisbane time (AEST)
The daily sessions will be recorded if you can't attend live
A workbook explaining the theory and philosophy of Meditation
Private Facebook group for accountability
What do people say about Meditating with Monica
Monica is the founder of Cultivate Calm Yoga, her signature programs are unique and effective and her style is supportive and engaging.
"I have really enjoyed learning from Monica. I have done a lot of other meditation courses without much success but Monica has such a great way of explaining concepts in a very real and down to earth way that I have been able to incorporate meditation into a daily practice. She has a great depth of knowledge and communicates that in ways that I can really relate to. I have felt so supported and comfortable with Monica on this journey. I cannot recommend her courses and coaching highly enough." – Dee
"For anyone considering their first tentative steps into meditation, I can highly recommend Monica at Cultivate Calm Yoga. She is both informative and supportive as she guides you through the initial stages of learning the practice of meditation. As a Corporate professional, I had a fair amount of scepticism regarding the tangible benefits of meditation. However, I am pleased to say that it has opened up a whole new area of spiritual awareness and brought the added benefits of better sleep, greater awareness and general well being. Thank you, Monica, for demystifying the unknown and bringing clarity to my life. " Kayleene
"Monica teaches meditation practice with clear explanation of the science and philosophy of meditation which really helped me understand what we were doing and why. Monica breaks down the components of meditation practice into easy to build-on steps. I have been on a number of meditation retreats and mindfulness training. I can absolutely say that learning with Monica is the best experience I have had." Steph
"The primary element I look for in a yoga/meditation teacher is, "do they practice what they preach?" I have found that Monica certainly has this rare quality, this enables her to teach not only from a depth of real wisdom but also from the real-life day to day challenges that we all face and with a very relaxed common sense approach.
I have attended many yoga courses, classes and workshops over the years and I would have to say that being a participant in one of Monica's programs I have witnessed her generosity, calm teaching methodology and most of all her openness. It is refreshing, inviting and a lot of fun." – Richard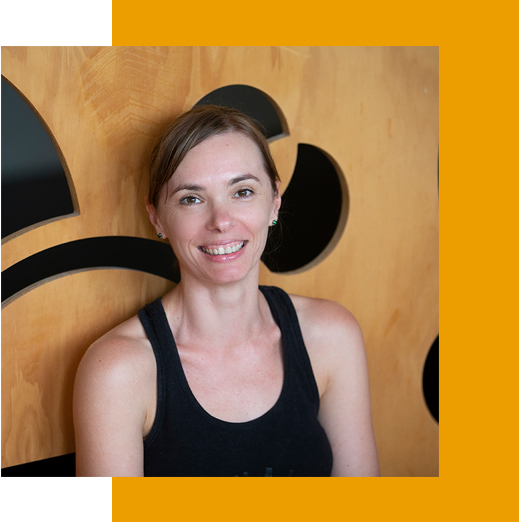 Invest in your mental health
$525
Direct Debit Members of Cultivate Calm Yoga save 20% 
Money-Back Guarantee
We're confident you will love creating a Meditation Habit, but if not, we have a 10 day, no questions asked money-back guarantee.
If, after 10 days, you decide that it's not for you, just let me know, and I'll refund 100% of your tuition – no questions asked, no hard feelings, nothing but well wishes.
There will be no refunds after 10 days.
You have nothing to lose except stress and anxiety.
Join The Meditation Habit
Cultivate Calm Yoga members save 20%
This course is suitable for absolute beginners. No prior yoga or meditation experience is required.
Important:
This is a GROUP program. If you have PTSD, panic attacks, acute anxiety or severe depression, or are under the care of a mental health professional, please discuss the suitability of this program with your Doctor. We are unable to provide individualised and high-level support to people experiencing acute distress.